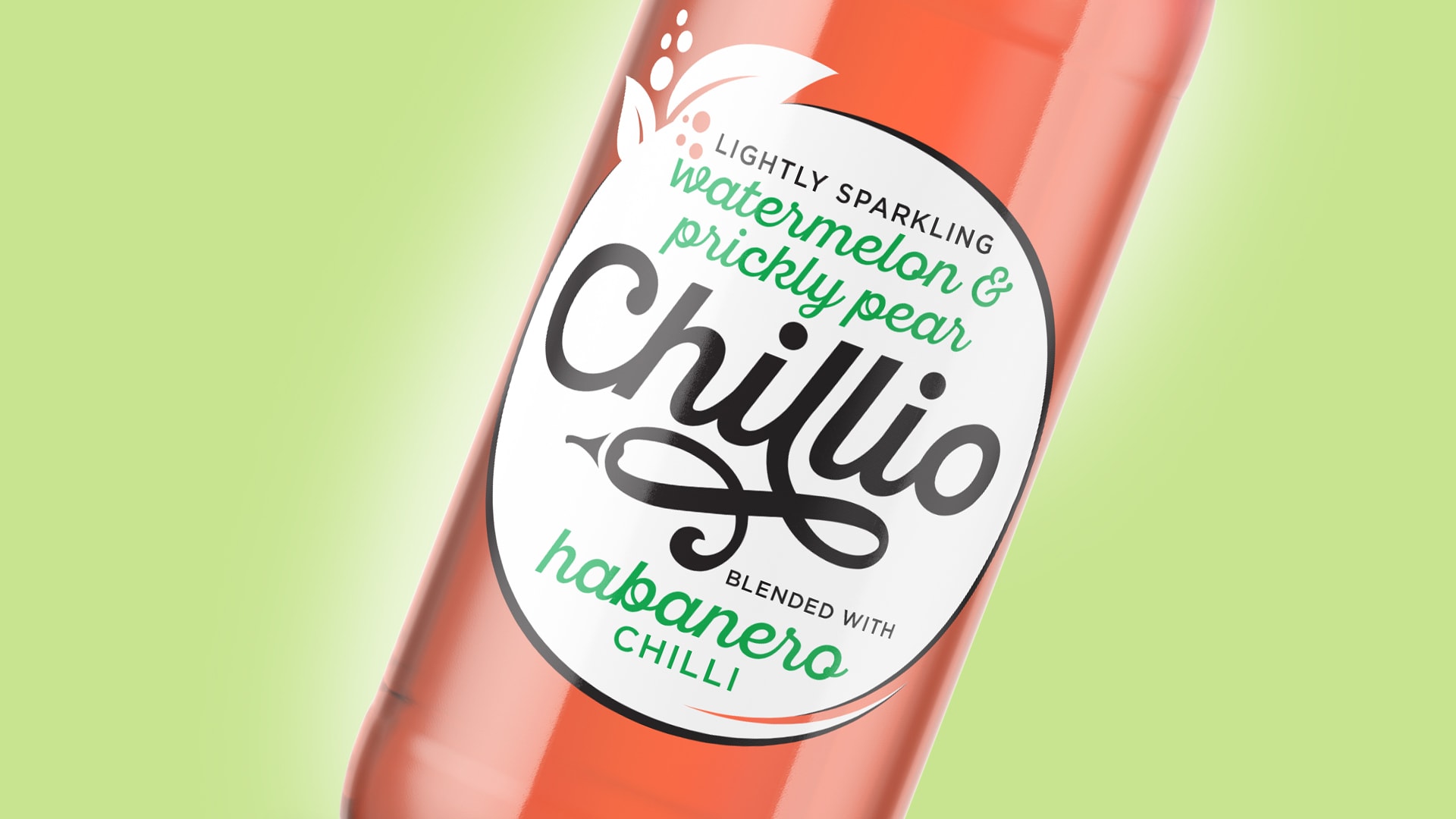 Chillio Drinks – Branding and packaging design.
The Brief.
Our brief was to create premium designs for this range of adult soft drinks. The concept of Chillio was born from the desire to replicate the warm sensation of alcohol but in a non-alcoholic drink. The team experimented with different juices and discovered that adding chilli to a juice created a very interesting and unconventional drink.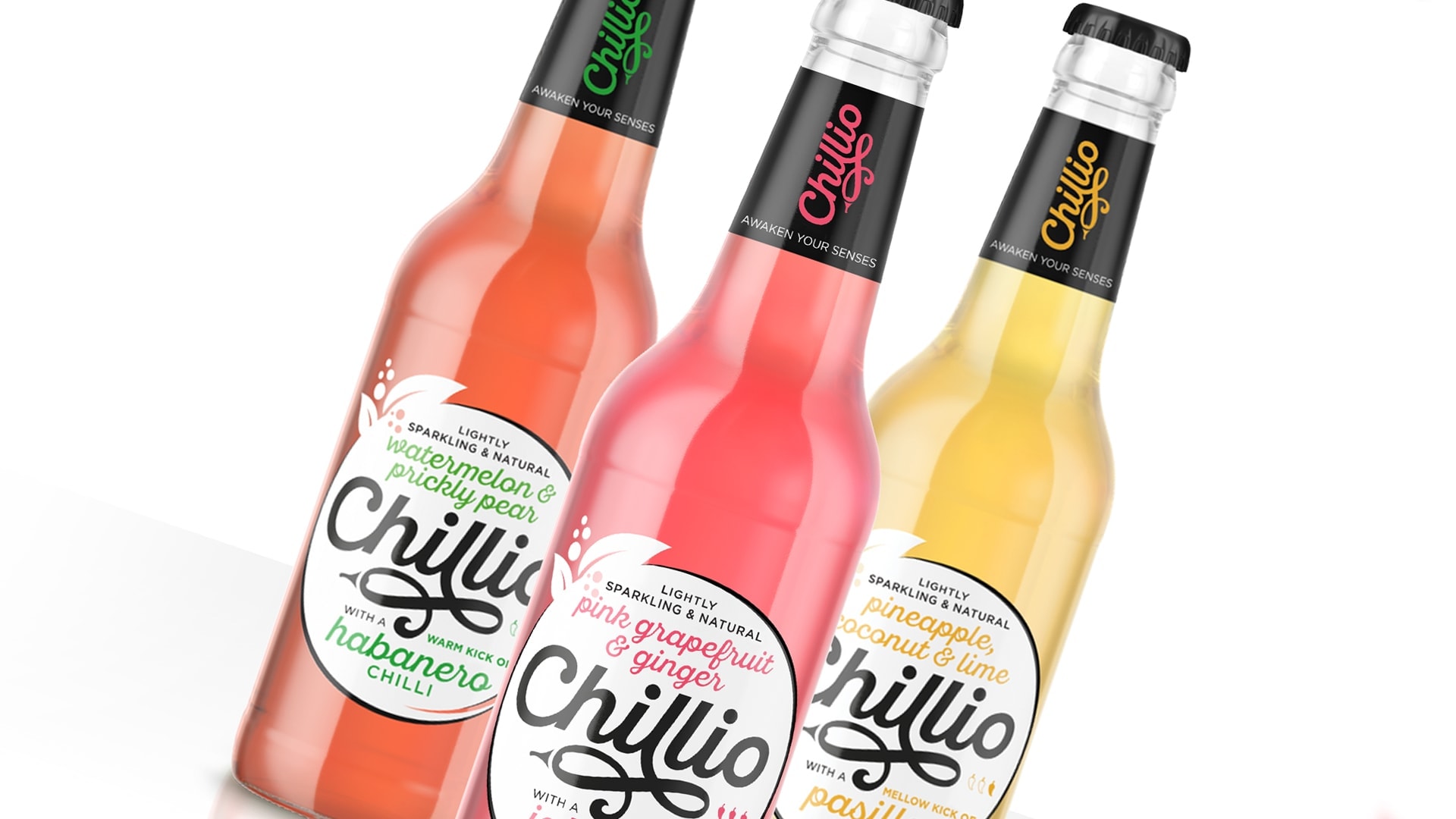 Our Approach.
Based on a creative brief of 'Awaken your senses' we incorporated the chilli into the negative space of the logotype to cue this surprise ingredient and rolled the design across range of unique flavours – Pineapple, Coconut & Lime, Pink Grapefruit & Ginger and Watermelon & Prickly Pear.
The Result.
The simple circular logo creates a distinctive brand logo that will act as a beacon on shelf and in the pub fridge. The typography cleverly suggests chilli in the swirls and the leaves and bubbles confirms that this is the subtly sparkling flavoured fruit juice. The back of the bottle label is shaped as a chilli to further support this interesting and unusual ingredient..
What The Client Said.
"Working with the Team at Slice has been a great experience. From our very first meeting, we were guided through the process with great expertise and understanding. Slice were able to interpret our brief and communicate Chillio's true essence, creating, what we believe to be a memorable brand design.
We would highly recommend Slice, as your go to place for brand design, and are looking forward to working on future projects with them."
Steve Laurie – Co-founder – Chillio