Choosing healthy options for childrens' lunch boxes can be difficult with the amount of processed and pre packed foods that are widely available.
Following from our blog post last week where we looked at innovation in children's packaging due to new rules around childhood obesity, we have looked at alternatives that can be incorporated into lunch boxes to satisfy health credentials and get healthy food into children whilst presenting opportunities to expand your portfolio of products.
Sandwich Alternatives
Humous is a healthy snack that can come in a variety of flavours and snacking options. Instead of the usual carrot and humous combinations, brands such as Wild Garden, Sabra have looked at incorporating crackers with humous to make it a 2 in 1 snack.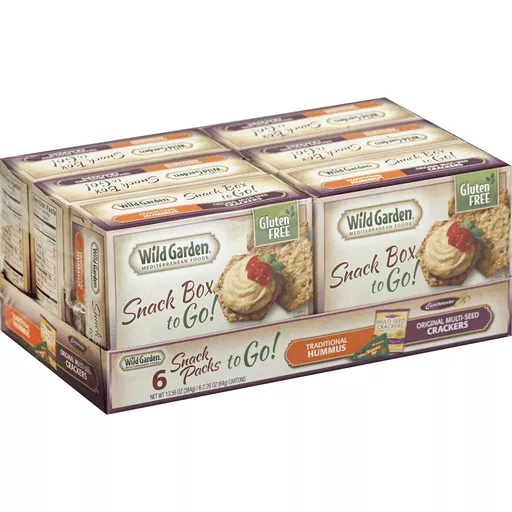 Sunbites have expanded their range from just crisps to crackers and salsa in the same pack. A great way to fill you up and expand their portfolio.
Brands such as Seeds of Change and Merchant Gourmet have released microwaveable packets of their products. Even though they are not to put in lunch boxes, they are quite convenient and quick to heat up the night before to mix with something – perfect for busy mums.
Super Yummies and Organix are some of the brands who have introduced small packs of crackers, breadsticks or pretzels, which can be put into lunch boxes on their own or accompanied by a dip. Healthier options include spinach sticks and kale chips.
Falafel is a nutritious and healthy alternative to the sandwich. It can come in a variety of flavours such as moroccan and mediterranean and garlic. Brands such as Great Food have an extensive range of vegetable bites perfect for lunch boxes. It's not just for vegetarians!
Snacking Alternatives
Seed brands such as Superseeds and Good 4U have produced single seed packs that are transportable in a pouch form. These are ideal for a lunchbox, on their own or sprinkled over salad to add something extra.
Similar to seeds, nuts are perfect for a lunchbox snack. A trail mix will provide a mixture of nuts and fruit, however the market currently does not have any specifically aimed at children.
If children are struggling to eat fresh fruit, dried fruit can be a good alternative snack. Sachets, packets or pots of dried fruit will be great on their own or covered in yoghurt/chocolate as an extra treat.
Small olive pots for children can be another option for lunch boxes. Oloves and Pearls are some of the brands who have already explored "on the go" olives in small tubs. These olives could also come with dips/feta/roasted tomatoes etc.
Instead of the usual chocolate bar or crisp snacks, some brands are looking at alternatives for these. This includes raw chocolate bites, mixing fruit and chocolate, healthy crisps and raw cereal bars. Mars have released packs combining chocolate, fruit and nuts.
Holland and Barrett have a range of snack-able toasted vegetables which range from sweetcorn, broad beans, chickpeas to coconut curls. The Happy Snack Company have also released a range extension of toasted beans for kids snacking.
Brands such as Eat Real and The Giving Tree have produced crisp alternatives that include pita, quinoa, hummus, vegetable and lentil crisps. For parents who want something a bit healthier for their children – this is a great option. Again, another alternative to crisps is popcorn. Small tubs/packs of popcorn could also potentially be mixed with nuts, fruit, seeds or even chocolate.
Would any of these products fit into your range? If so give us a call or pop us an email to discuss these opportunities.