Pure Nosh – Branding and packaging design.
The brief.
Pure Nosh offer unique hand-made tofu chips that are bursting with fabulous flavours to spice up your snacking like never before!
Our brief was to develop a brand identity and packaging design for Pure Nosh that was as one of a kind as their tantalising range of snacks.
Branding / Packaging Design / Naming
Our Approach.
Based on a positioning of 'Don't take life too seriously', we created pack designs that reflect the brands cheeky and irreverent nature.
Pure Nosh's flavours pack a punch and their chips offer an unrivalled taste experience so it was key the packaging highlighted the individual, bold flavour combinations used and stood out from the crowd.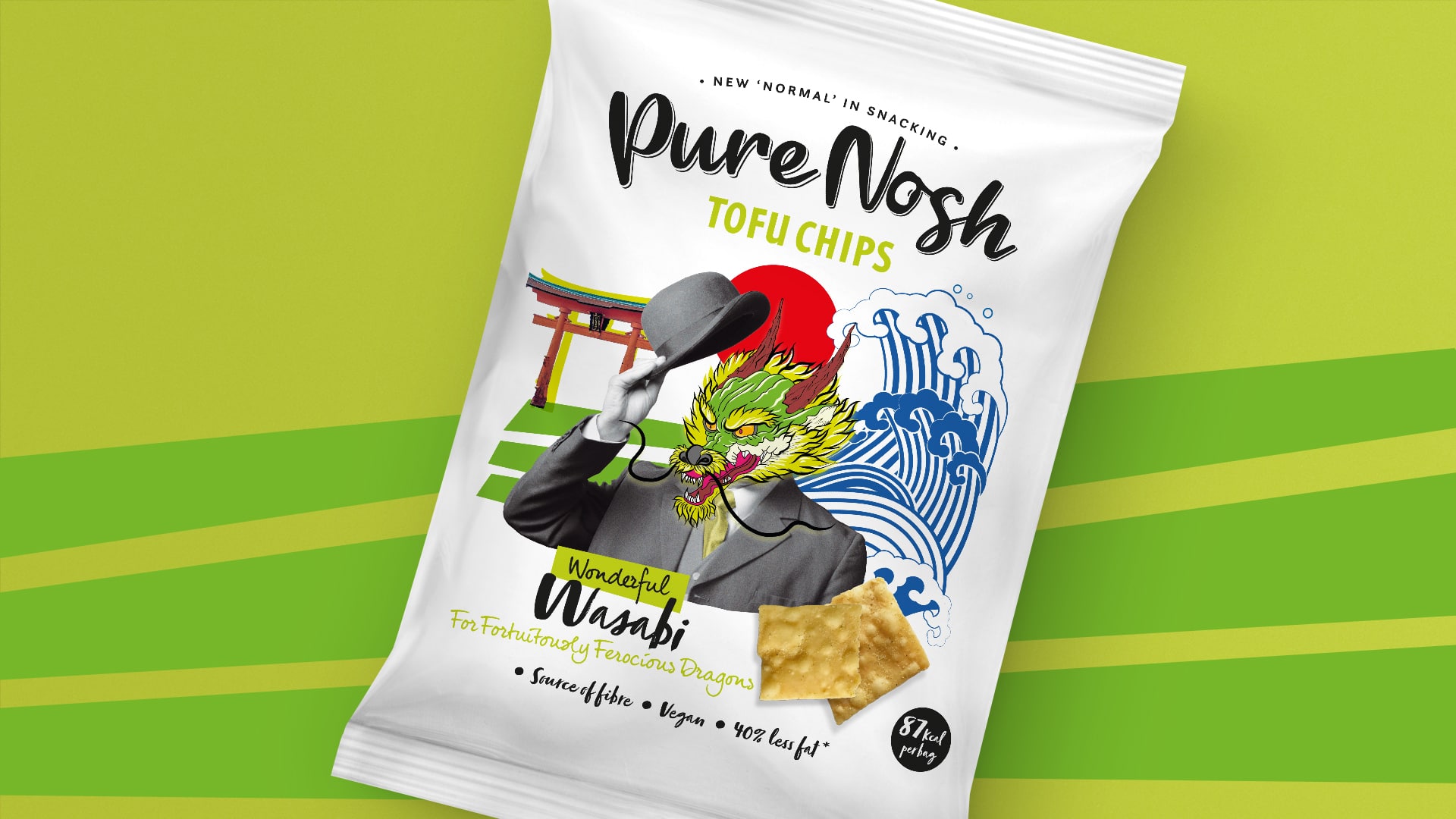 The Result.
The final pack design was rolled out across 4 flavours: Wasabi, BBQ, Sour Cream & Chive and Salt & Vinegar.
Each pack has it's own personality and uses irreverent collages to mirror the surprising combination of tofu and snacking.
As Pure Nosh is handmade and quintessentially British, the pack designs are inspired by Monty Python and include humour that is guaranteed to bring a cheeky smile to your face!
What The Client Said.
"We have had an excellent experience working with Slice Design. As a small start up we heavily relied upon them for guidance and expertise. They have been extremely knowledgeable and helpful and really brought our vision to life. We would highly recommend."
Reesa Halai – CoFounder