Following our recent blog post on eco friendly packaging solutions, today we are focusing on plant based fibre technology in packaging. With plant fibres being renewable and biodegradable, companies are developing exciting and innovate packaging solutions that are rapidly increasing in popularity.
Today we are looking at some of the new material developments across the clothing, food and drink industry. Furthermore we will be analysing how plant fibres can help lower the carbon footprint.
Clothing
Brands are now actively looking for ways to contribute to the circular economy. They are doing so by introducing products into their range that mean nothing is treated as waste. Whether that be through up-cycling or biodegradable materials, all input to the process should keep circling. Below we have discovered the latest technologies in plant based fibres within the clothing industry. Whilst the materials below are currently used in clothing, this is fantastic opportunities for brands to use these new materials as eco friendly solutions for gift boxes, bags and packaging materials.
FRUTFIBER™

Clothing company Pangaia has developed fabrics that repurpose food waste to look and feel like cotton. First is FRUTFIBER™ which uses responsibility sourced banana leaf fibre, pineapple leaf fibre and bamboo. Secondly we have PLNTFIBER™ which has been created using renewable, underused plants including bamboo, eucalyptus and seaweed. Both have been developed in order to help address issues with the worlds reliance on cotton. These revolutionary new biobased fibres are an innovative alternative. Furthermore they are a way to tackle production and agricultural waste from the fruit industry.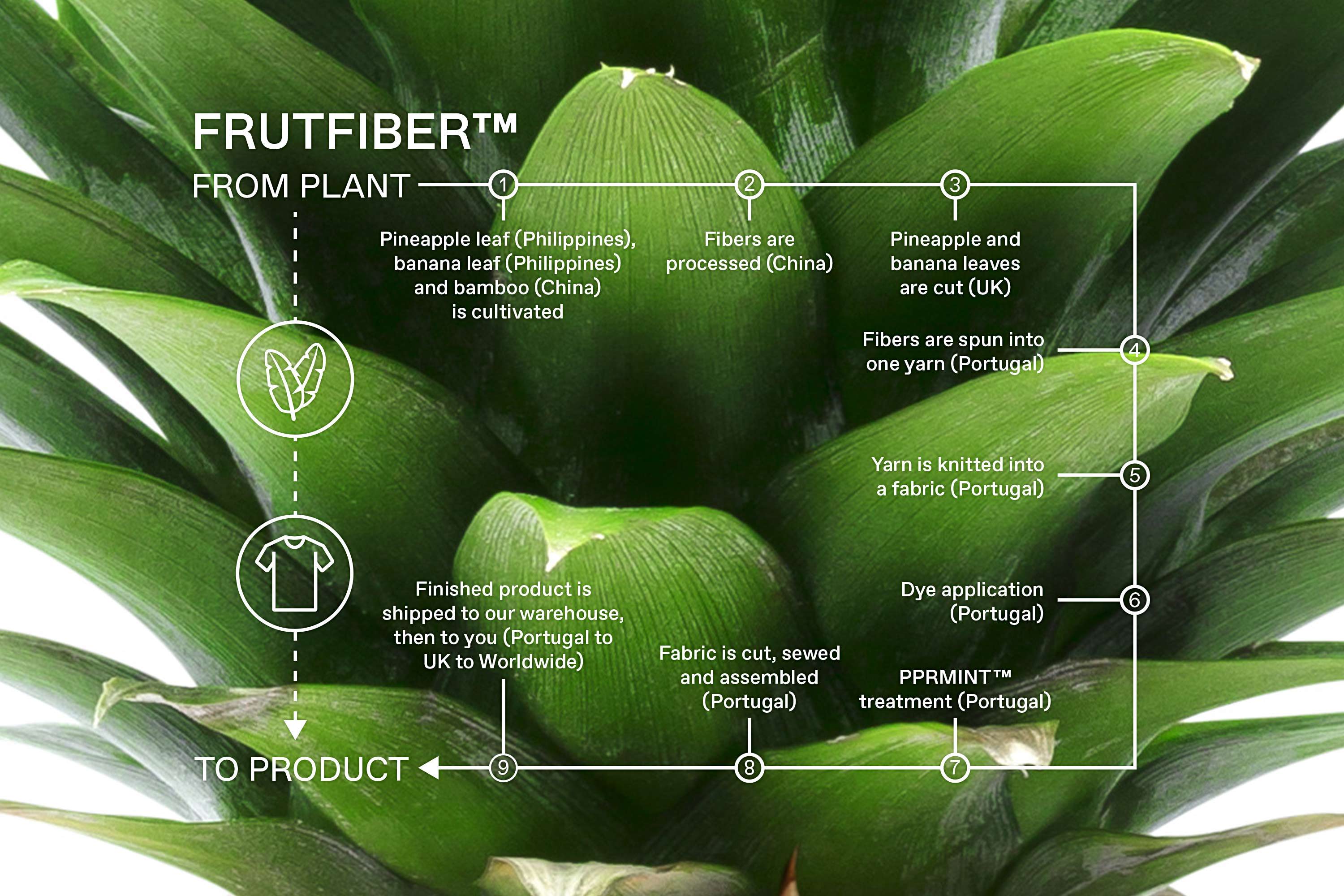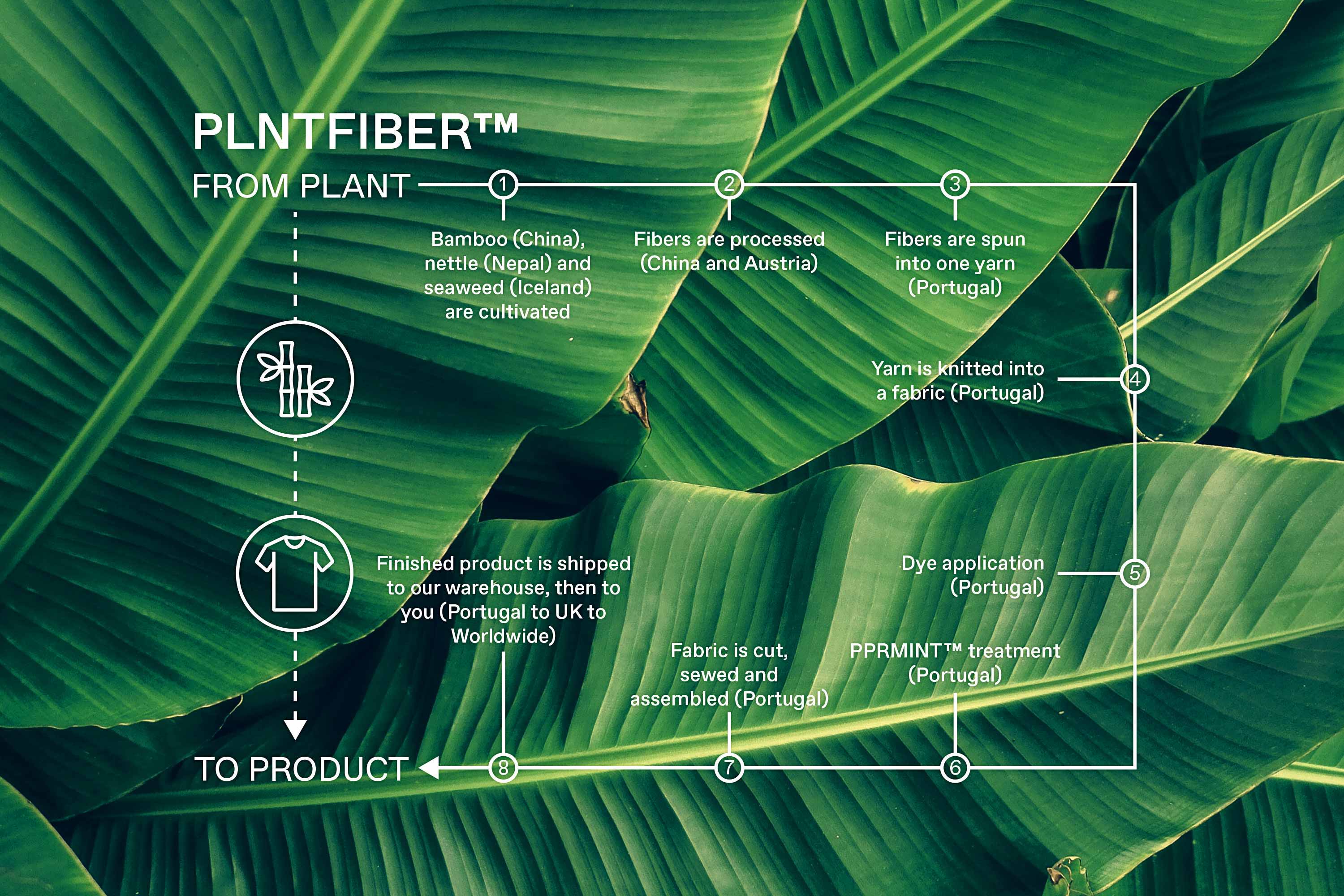 Hemp
Many clothing brands are now introducing a Hemp range to their collection. Hemp is one of the most sustainable and economically viable all-natural threads. Some benefits include it growing faster, using less water, clearing the air and regenerating the earth's soil. Hemp requires 80% less water than conventional fibres and takes only 90 days to cultivate. If we compare materials, cotton requires 10,000 litres of water to produce 1kg, whereas hemp requires only 300 litres. Hemp fibres are 100% biodegradable and can be reprocessed making it a fantastic solution to cotton for clothing. The Hemp Shop and Toad and Co offer a great range of Hemp clothing as an alternative material.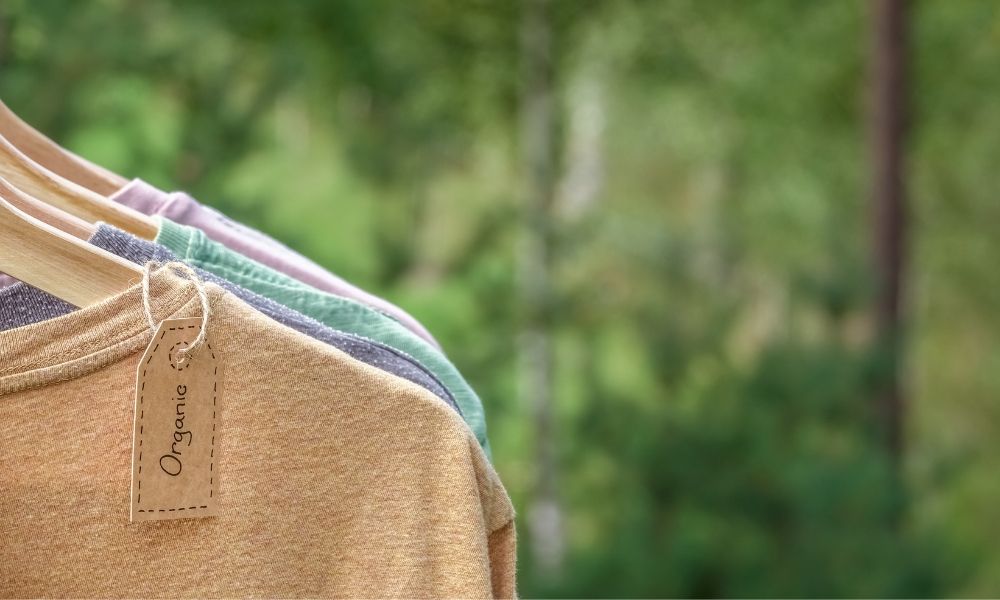 TENCEL™
Lenzing's award winning TENCEL™ fibres are produced by an environmentally responsible process. Also included in Lenzing's portfolio is REFIBRA™ technology. This involves up-cycling cotton scraps and transforming them into cotton pulp. Lastly we have VEOCEL™ which are the latest generation of fibres with botanic origin. Lenzing are "Committed to establishing the circular economy as a suitable, future oriented concept in the industry to project the earth" and are taking a huge step with their range of diverse fibres.
Piñatex ®
Ananas Anam have developed an innovative new natural textile made from pineapple waste. Piñatex ® is a natural leather alternative and suitably sourced material which has a low environment impact. In making Piñatex ®, 825 tons of waste leaves were saved from burning which would have released the equivalent of 264 tons of CO2 into the atmosphere!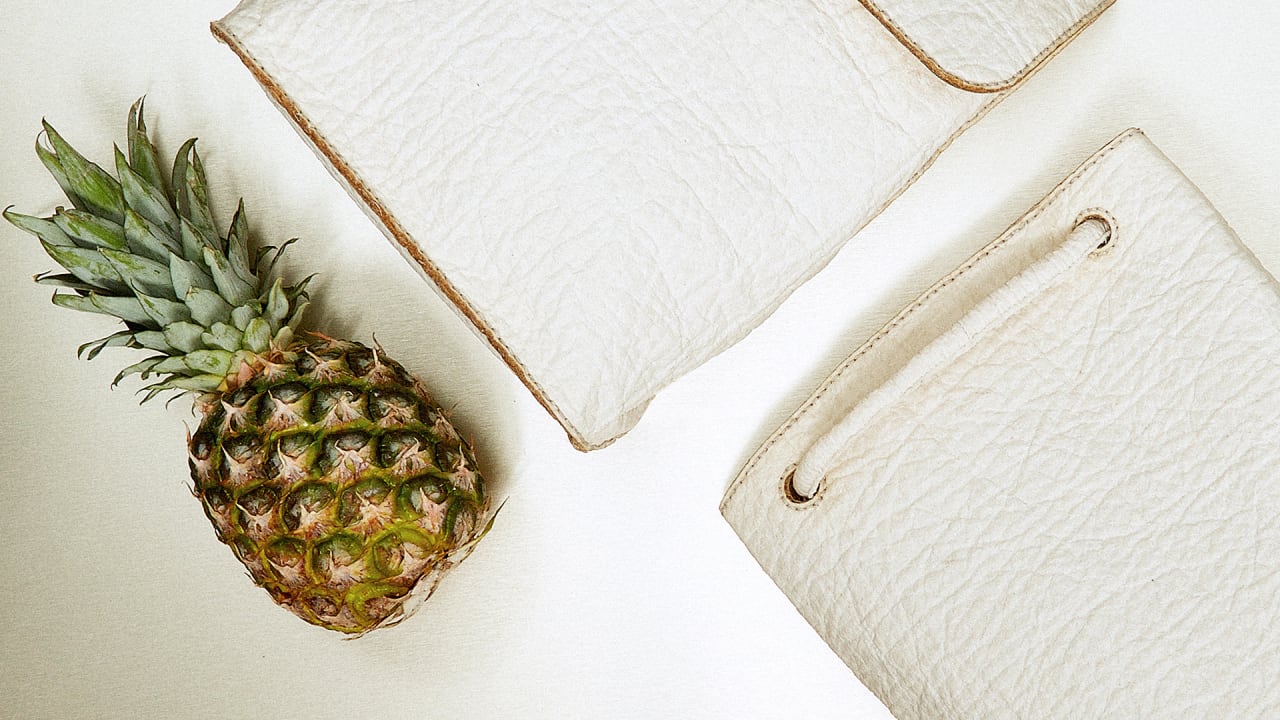 Food Packaging
With the clothing industry looking for alternatives for cotton, food brands are also actively searching for alternatives to plastic and are turning to the natural world for inspiration. Below we take a look at some of the brands and technologies that utilise plant based fibres as solutions.
RESPONSIBOWL
Congra Brands have been using plant-baed fibre packaging bowls for the past 3 years and have recently added more products to their portfolio using their RESPONSIBOWL. Since introducing the packaging, Congra has avoided the use of 2.5 million pounds of plastic packaging. Furthermore, they have accounted they are aiming to make 100% of their plastic packaging, renewable, recycle or compassable by 2025. The plant based fibre bowl is designed by Footprint® who design alternative solutions to single use plastic. The bowl is microwave safe and non stick making it a fantastic option for brands looking to make a change.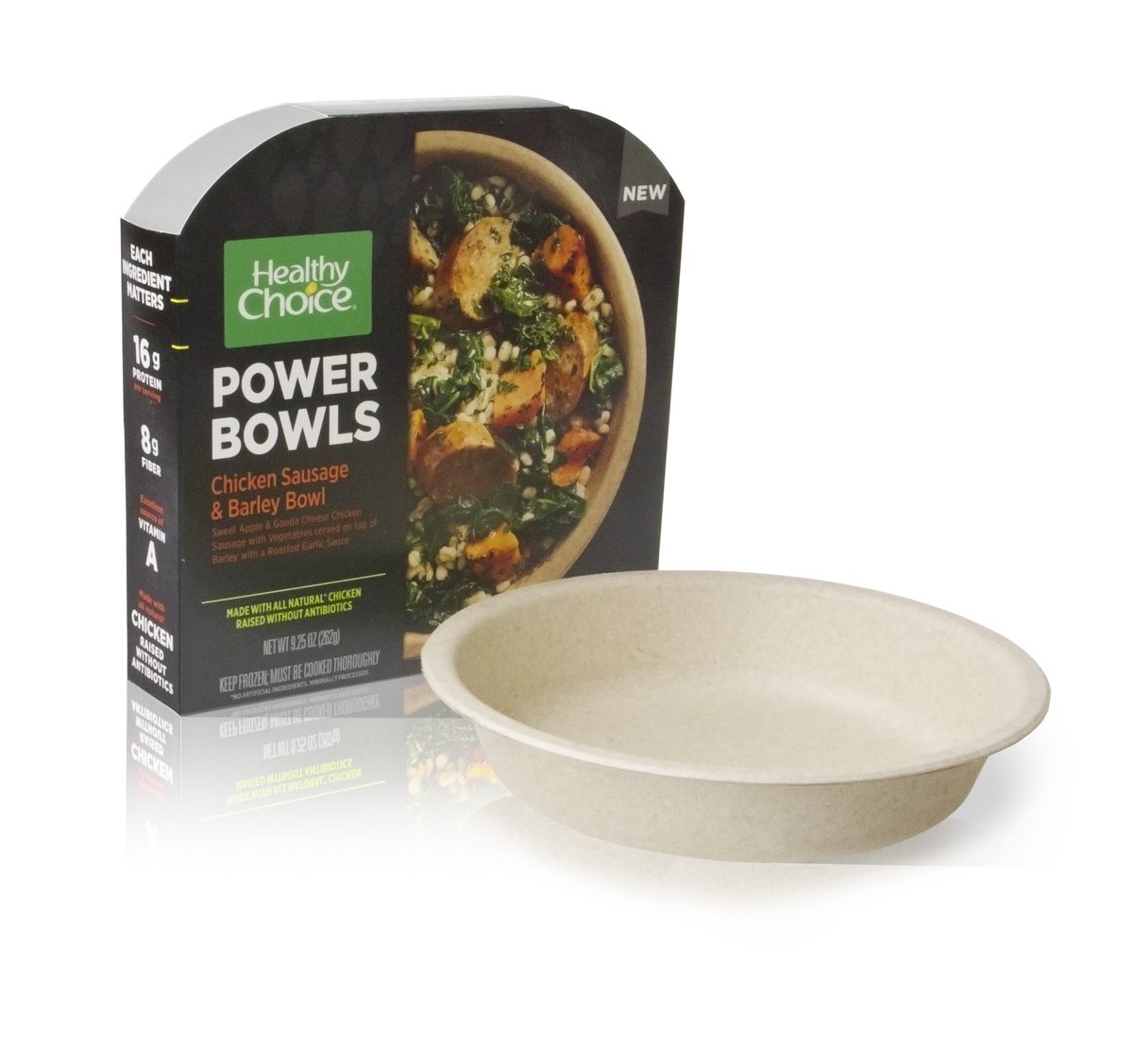 Seaweed
Ocean-based plant fibres to create biodegradable containers and wrappers are increasing in popularity as brands are turning away from plastic. DS Smith have recently announced they will be exploring the use of seaweed across their packaging network as an industry first. The firm will be focusing on its potential use for food produce as a replacement for single use plastic. Evoware won an award for their seaweed based packaging across their Bruxel vegan waffle range.
Sugarcane
Sugarcane fibre packaging is another eco friendly alternative to more traditional packaging sources. It uses the fibrous part of the stalk that is often discarded after the juice is extracted. The packaging alternative is renewable, biodegrade, compostable and can used used for food packaging, drinks packaging, domestics packaging, paper and textiles by replacing materials used to make cardboard boxes and plywood. Idealpak have a range of sugarcane tubes that are made from bio-plastic derived from 100% renewable resources. They are the same structure and function as traditional tubes. One brand is who already utilising sugarcane packaging is Bulldog. The personal care brand is the first male skincare brand in the world to use sugarcane as a raw material in their packaging.
Flax
Flax fibre material is one of the strongest natural fibres in the world. It's resistance to heat as well as the ability to bio-degrade makes it a fantastic material for food packaging solutions. The material is stronger than cotton fibres and is resistant to bending. With the multitude of benefits, companies are developing Flax fibre packaging solutions for brands looking for alternatives. SWM offers a range of fibre products that are processed from unused straw and a blend of oilseed flex fibre.

Drinks Packaging
Similarly to the food industry, drinks packaging manufactures and brands are opting for materials that omit the use for single use plastics. Below are four examples of recent developments and technologies in plant fibres drinks packaging.
NatureFlex™
With coffee brands looking to move away from single use pods, technology such as NatureFlex offers sustainable coffee and tea packaging. The compostable packaging films provides superior oxygen and moisture protection. This is extremely important for coffee packaging which is sensitive to oxygen and moisture. Moreover, the film also has an aroma barrier that prevents tea or coffee airing out. Natureflex™ produces opaque options to stop UV damage which is key for tea and coffee packaging.
Wood Pulp
Stora Enso and Pulpex have recently teamed up to create eco-friendly paper bottles and containers made from wood fibre pulp. These products are an alternative to PET plastics as well as glass. The bottles are produced with sustainably sourced formed fibre pump. Furthermore they have a significantly lower carbon footprint then traditional drinks packaging materials. Whisky brand Johnnie Walker have introduced a paper-based bottle made from wood pulp which is sure to inspire other brands.
Bamboo
Bamboo is a natural ligno-cellulosic fiber obtained from bamboo culm and offers a solution for bottles, cups and straws. Panda Packaging combine tech and nature for a greener future. Furthermore they have developed bamboo cups, flasks that cater for consumers and brands searching for sustainable and reusable solutions.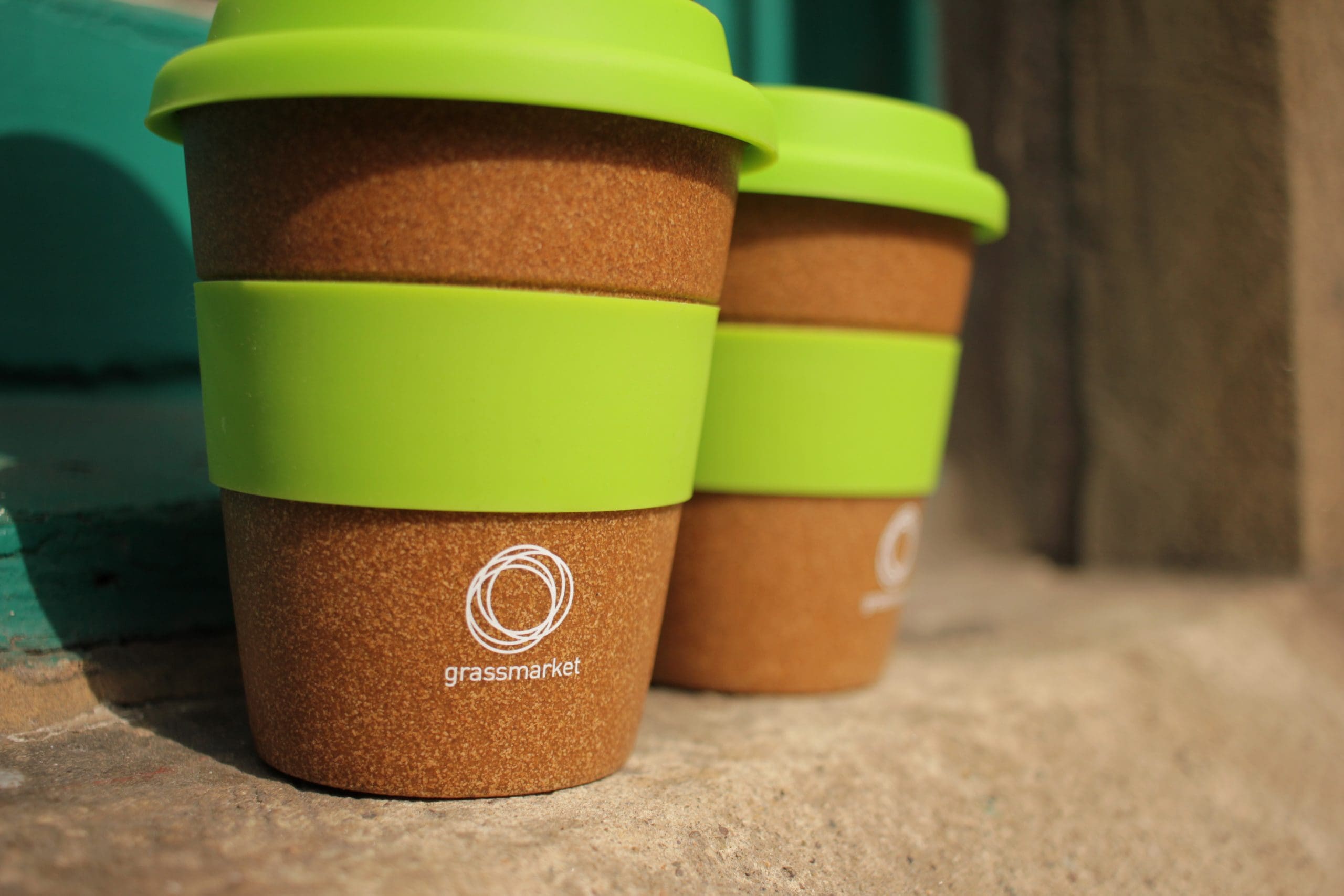 Colourform
This eco friendly and 100% recyclable material offers brands bespoke packaging options. Colourform™ can be tailored to colour and texture of your choosing. The innovation is a thermoformed, plastic-free and moulded fibre packaging alternative. James Cropper created the unique material for a circular economy with a luxurious look and feel.
Cosmetics Packaging
Lastly, we are taking a look at packaging innovations cosmetics and personal care industry that utilise plant fibres. With the legislation to ban the use of non-recyclable plastics in sachets, alternatives are going to need to be developed and adopted more quickly than ever as consumers seek greener packaging.
Caster Oil Plant
Geka have launched new sustainable fibre filaments for their mascara brush. The range of exclusive fibres are made of 100% renewable raw material from the castor oil plant. Combined with the properties of Geka's EOS fibres, the innovative solution is also effective in terms of volume and lengthening. As well as the brushes, Geka offer eco-friendly caps moulded of 100 % PCR-PP material and bottles moulded of 100 % PCR-PET material.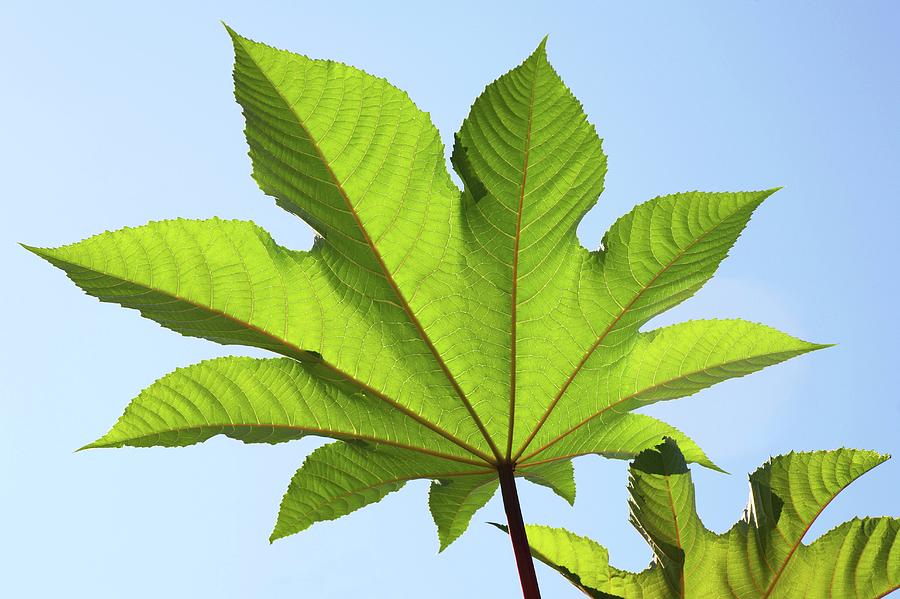 Papacks
A plastic free solution for creams has been developed by Papacks that consists of plant fibres. Papacks are a pioneer in using plant fibres such as wood pulp, hemp, jute and flax fibres in moulded packaging. The cream pots are moulded into shape through fibre casting before being coated with a specially developed organic coating. The solution is 100% plastic free and the packaging can be alternatively used as a jar. Both of which can be disposed of in paper or organic waste after use. In addition, they remain 100 per cent compostable and biodegradable by microorganisms. Furthermore, Papacks product portfolio covers a wide span of industries including food, pharma and consumer goods.
Sulapac
Ideal for cosmetics, Sulapac is a packaging solution that doesn't compromise on functionality or aesthetics. As well as dry, wax and oil based substates, Sulapac have now introduced a barrier for water based cosmetics. The premium packaging solution is universal with most lines and moods and uses think walled structures for all impact strength.
Paperboard
Stora Enso have recently introduced a new paperboard tube for cosmetics that is an alternative to plastic packaging. The advantage of paperboard products is that they are created from renewable resources. Furthermore these will eventually grow back if sustainably managed. In addition to this, renewable materials such as paperboard typically have a much lower carbon footprint than plastics.
With the rise in plant based fibres packaging alternatives and increasing demand for green products, brands will need to consider eco friendly packaging solutions as part of their sustainable marketing strategy. In conclusion, we predict these innovation new materials to drive more sustainable packaging solutions in the future.
If you would like to talk to us about packaging design drop us a line here.